Armin und Lore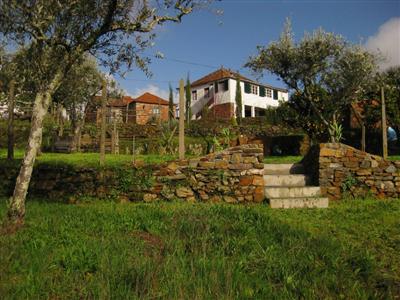 It turned out quite differently …
After five years in Africa and six years in Brazil we came to the conclusion that working & growing old in Germany was not what we were looking for. We both longed for the sun, relaxation and a sense of "being ".
Our original intention was a spot in Tuscany, however the Italian land prices put a stop to this project pretty quickly.
Some time later we moved to Portugal as an alternative. Although both of us could not really call ourselves "Portuguese experts" I have enough knowledge of the Portuguese language that the idea seemed very attractive and feasible. It is politically stable and apart from the big cities has a very low crime rate. Accessible by car, reasonable cost of living, a wonderful climate, kind and above all modest people (there are always exceptions!) and the same standards as our own.
By searching the internet we soon came across the German version of "boschrealestate" (now: portugalissimo.eu). The information provided and fair but attractive properties made ​​us feel "We are right about Portugal!" Between the first contact in November 2006 and the final purchase in April 2007 were six exciting months.
First we had to define "What do we want?" The properties on the site were so varied the decision-making was extremely exciting. With a lot of understanding, patience and expertise devoted to each of our visits Mike made the time for us and never put us under pressure.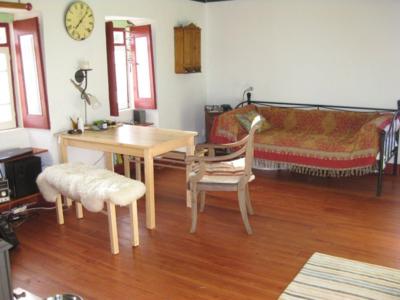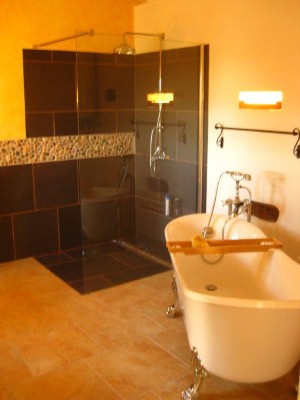 Easter 2007 – Secretly Portugal and its people had already conquered our hearts. After 5 to 6 visits Mike showed us the property "MARINHA". We walked into this little spot and we had the feeling that it was unlike anything we had seen before. There was something special. And you have to have this feeling when you are choosing a place.
We kept coming back to this property and when it got dark we came back again. It radiated calmness and warmth and it spilled its sweet charm over us. After a week of reflection it was time. We acquired a property in the heart of Portugal, with olive & orange trees, vines, fruit trees and much more. But the best point is the beautiful view of the underlying hamlet and the hills of Cernache do Bonjardim.

The stone house was equipped with much attention to detail and gave off a pleasant, clean smell, so you immediately wanted to live in it. Repairs followed such as exterior facade, windows, floors, exterior stairs & outdoor facilities etc. Although there is still much to do, I feel assured that you could turn it into a life purpose & we are happy with our new home.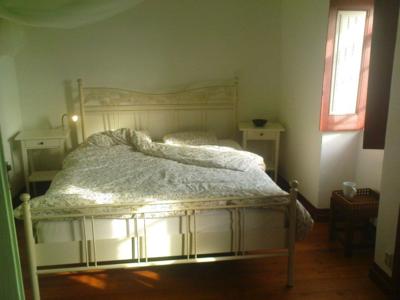 The aftercare we received was great. Markus Bosch and Mike were extremely pleasant and helpful, whether is was related to finding craftsmen, DIY materials and in our case illness. Mike, Daniel and Markus Bosch never hesitated to help. By deed and word – Reliable & honest!