Paul and Carol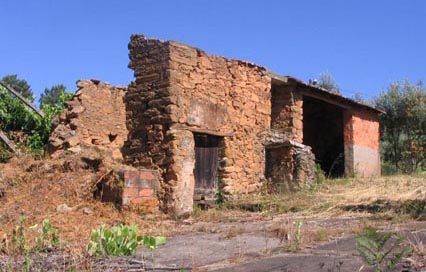 Paul and Carol were looking to buy a small renovation project with some land – somewhere to retire to & somewhere to enjoy holidays in the meantime. They had a tight budget and had to stick to it.
John showed them a few places and they had already seen quite a few with other agents in other parts of central Portugal. Covais Poeta was perfect for them. A good priced property with a small ruin and 3,000m2 of managable land, privacy and nice views. The builder provided a quote which came within the budget, and the rest you can see from the photos.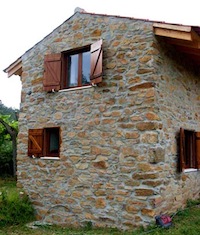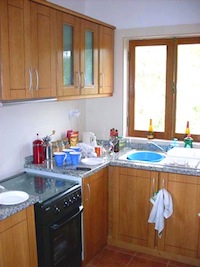 Paul and Carol have been very pleased with the builder's professionism, his work & the price. I asked them whether the finished works came in on budget and they laughed and said "just about". They decided on a few extras as the works were underway – small aircon unit in the sleeping gallery and a good quality fitted kitchen. Other expenses have been the furniture and kitting out a new home.
Carol told me some of their friends and family thought they were mad spending their hard earned savings to buy a ruin from people they didn´t know (i.e. us!), in an area they had only visited a few times and using a builder that came recommended from the company selling the house!! But they took the plunge anyway…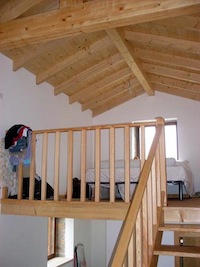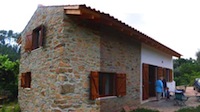 Paul said that at first they were also a little nervous, but that their confidence grew when they completed the escritura and began to see their ruin turn into a beautiful and cosy home. Already being used now for holidays, Paul & Carol have got the little place they wanted for retirement.
Carol's next mission is to convince her boss at the National trust that remote working from central Portugal is a viable work option…